Aglow is nonprofit and nondenominational!
Join us Saturday, May 27, 2017 at 10:00 am.
Location: This month we will meet at the church Parish Hall in downtown New Bern, NC. Parking at First Citizen's Bank! Please use the Middle St. entrance to the church!
Our speaker for May, Apostle David Wells, lives in Ayden, NC. God gave Apostle Wells and His wife a ministry called "Restore The Word." Apostle Wells is ordained and was called to the office of an Apostle. He went to bible college and received a master of Divinity degree. Apostle Wells was ordained and commissioned as an Apostle under Alfred Kornegay. He is truly an anointed and powerful man of God, and truly a man of prayer and the Word. Apostle Wells is married to Kathy for 14 yrs. and they have 3 children.
For more info call at 636-0342
Come worship with us! Website: newbernaglow.org

"If two of you shall agree on earth as touching anything that they shall ask, it shall be done for them of my Father which is in Heaven."
Matthew 18:19
Come celebrate Jesus with us!
For the month of June our speaker will be Janet Taylor
The trouble is over. From a addicted street prostitute to a high school English teacher, to a principal, Evangelist Janet has had an amazing journey, but is now experiencing the joy of a new season. Out of the ashes, Janet Taylor emerges with joy unspeakable and unimaginable.
"I Got Joy" is an upbeat, inspirational, uplifting song that tells of the powerful transformation God has made in my life.
Come expecting!
July meeting please note date change! ***July meeting will be the 3rd Saturday, July 15, 2017, instead of the 4th Saturday! Our speaker for July, Pastor Kingsley Oyakhilome, is a trained sociologist, called of God into the ministry with a heavy Apostolic, Prophetic and Teaching Mantle for the Salvation and building of human lives for today and for eternity.
Pastor Kingsley Oyakhilome is the Senior pastor of Jesus Power and Victory ministry Inc. AKA Fruitful Life Chapel Intl with headquarters in Lagos Nigeria.
God told him, "Go and tell the world of my Son Jesus Christ and build me a church of fruitfulness. Reveal God, preach the gospel and have signs and wonders".
He passionately pursue this mandate through aggressive preaching of the gospel via every means available and his meetings are saturated with heavy presence of the Holy Spirit with signs and wonders following.
He is married to Pastor Mrs Virginia Oyakhilome who is a trained educationist and together they are blessed with children.
Usual meeting place is 311 Middle St. (between Pollock & Broad St.) in New Bern, NC
Two doors down from the Bank of the Arts Building, across the St. from the (historical)church.
Sometimes we have our meetings at Christ Episcopal Church on Middle St. in downtown New Bern, NC *Please watch for changes for each meeting!

We invite you to come expecting to be blessed and see what we are all about: Praise and worship, anointed speaker, ministry, fellowship, and refreshments.
Please bring a friend if you like! Dress is casual!
For more info call Lois 252-636-0342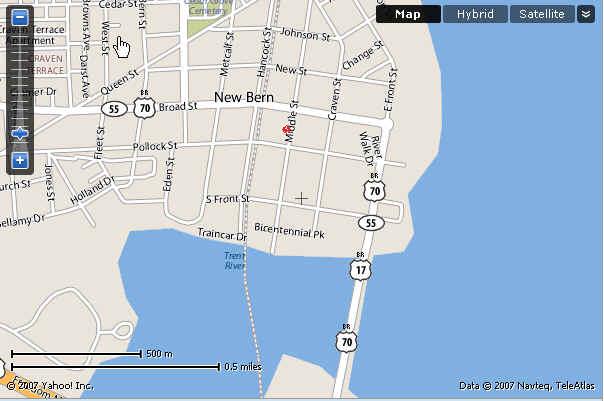 New Bern Aglow Team:
President: Lois Maruna
Treasurer: Ida Thompson
Publice Relations: Cookie Padrick
Aglow Advisor: Rev. James Dowe

Aglow Advisor: Rev. Ray Hansley